Product Description
Stylish Women BETYWA Clutch Bag Black Beige
Stylish Women BETYWA  Clutch bag Black Beige
Do you want to have an unique special stylish bag?
Please focus on this new Stylish Women BETYWA  Clutch bag Black Beige.
It is only for you.
It made of Synthetic Leather and have Black or Beige color.
The bag is another me and special expression about me.
Although you are perfect make up,dress up and wearing shoes, you can't be super star of your life without a perfect bag.
Therefore,  Stylish Women BETYWA  Clutch bag is the last for your stylish dream.
So please focus on this special bag.
Thank you.
Stylish Women BETYWA Clutch Bag Black Beige
Color : Beige / Black  
( Black is a basic color. But beige is your special color.  
How about both of 2 colos?
If you choose 2 colors,  we will give a special discount 0f 10$. )
SIZE :  33.5 * 26 cm (13.1 * 10.1 inches) Not Folding

              33.5 * 19 cm (13.1 * 7.4 inches) Folding
Attached : Long Strap (Gold Color )
Tip : It can be cross bag with long strap.
If you don't want to use this strap, you can change other what you have or just use clutch bag.
Error Measurement : +- 1 cm ( 0.5 inch)
There can be a little color difference by shootinglighting ,
your mornitor's brightness or resolution.
Stylish Women BETYWA Clutch Bag Black Beige
The Story telling of the bag.
The model from this picture went to the party and  the party is really important for her.
So she really want to be chic modern woman and finally decided this clutch after careful consideration.
All of lades in the party envy her, her style and this clutch.   It was her best choice.
It is your turn. Choose one.
Your Beautiful Choice~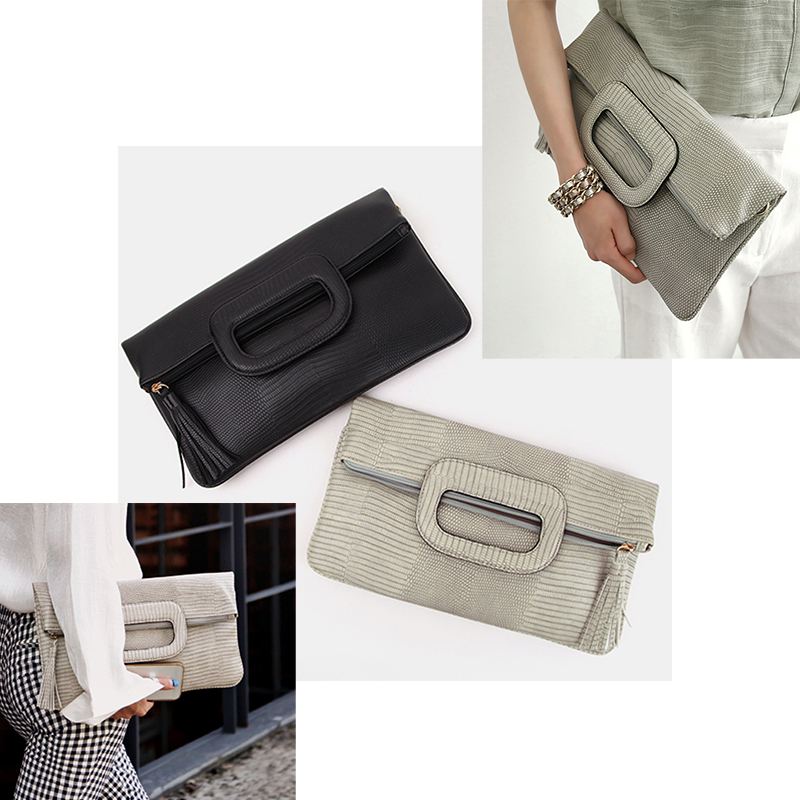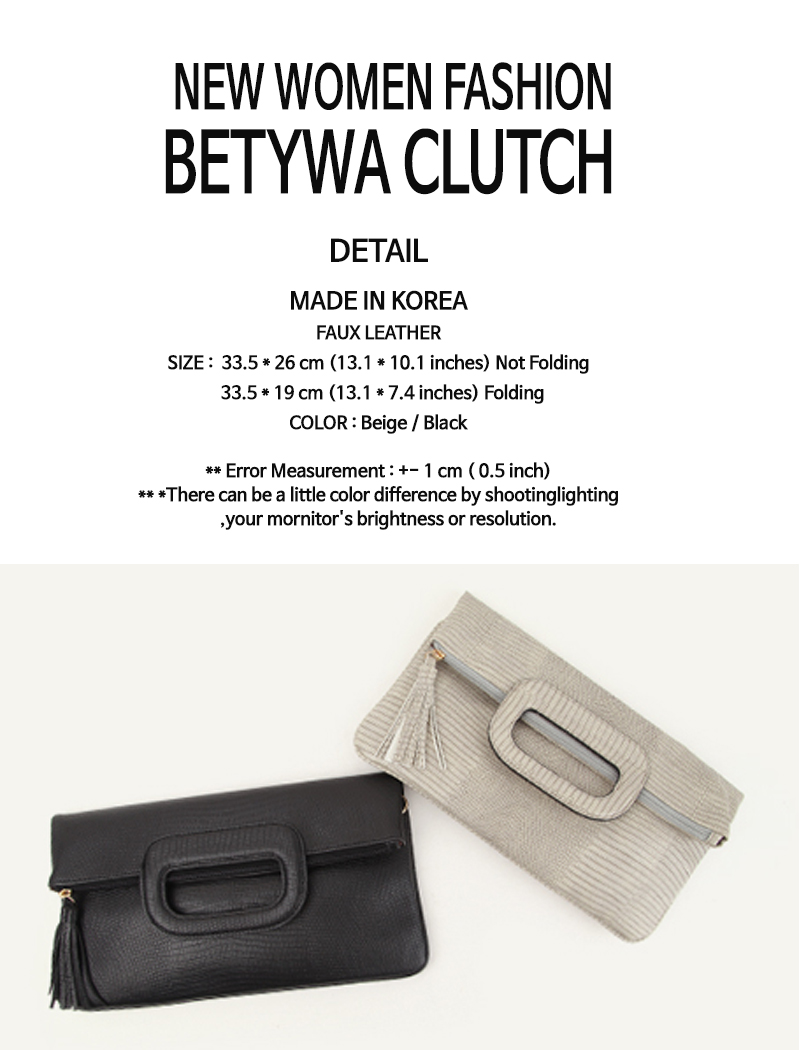 STYLISH WOMEN BETYWA CLUTCH BAG BLACK BEIGE